CNC Turning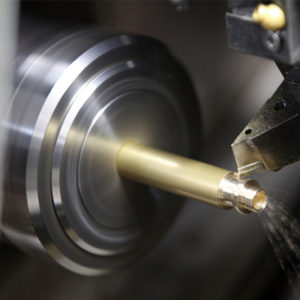 Albion Machine & Tool excels in precision turning from a one-piece prototype to production runs into the thousands.  With unique capabilities on a variety of lathes, we can turn a wide variety of parts anywhere from less than an inch to large round and long tubes.  We have the ability to through feed up to 3 inches in diameter and have a lathe equipped with a set of collets to hold precise concentricity requirements.  Live tooling is available for parts to be completed in one machine instead of having to go through a lathe and then a mill, saving time in production and set-ups.
Our skilled machinists make even the most complex parts look easy with years of experience in set-ups and tooling selection to ensure your parts are run quickly and in tolerance.  We utilize tools and kitting processes to allow us to change over lathes quickly, making it possible to offer small batch production for prototypes and tooling with short lead times.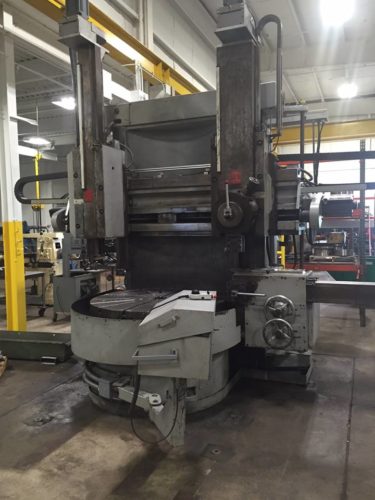 Large Turning Capabilities

When you have a big job to do, you can depend on Albion Machine and Tool to get it done. We meet the needs of the Oil, Mining, and Manufacturing Industries with competencies that include:
– Large ring gears
– Sprockets
– Turning Brakes
– Industrial rolls
– Short Runs, prototypes and one-offs.
With our large manufacturing facilities, Albion Machine and Tool has the open capacity and experienced machinists to deliver on-time and on budget. Contact us today for further information or a quote on your custom prototype today.